For those Investors interested in securing...
Great Cash Flow with
Less Risk and
Less Work

Tim Randle of REIClub.com here.

Home ownership hit an all time high - 69% - in 2004.
Just six years later (2010) it tumbled back to 1998 levels - 65.1%, scoring the biggest one decade drop since the great depression. (And analysts predict it will never hit 69% again).

There's about 131 million housing units, so a 3.9% drop in ownership pencils out to 5.1 million fewer owned households.

And you know, if they're not owning, they must be...
RENTING
Of course you know values have dropped dramatically... "affordability" hit an 18 year high. So with deals galore, why aren't people buying?

The most obvious reason is it's much harder to get a mortgage.

But there's another reason, which may account for more folks opting to rent...
When you've personally experienced or witnessed tens to hundreds of thousands of dollars of "value" disintegrate, you tend to get a bit gun shy.
People are simply too scared to commit to ownership. Too scared about values dropping further and too scared about their personal economic stability.

Consequently the rental market overall is strong and the desire to be a home owner has soured for the foreseeable future.
As I said, folks have to live somewhere.

Most Real Estate Investors, especially newer Investors, gravitate to single family homes. They're easy to understand.

But I have to tell you, single family homes are not the fastest path to rental cash flow, nor are they the lowest risk investment class.

I have three experts who will open your mind to enormous cash flow and profit potential in Apartment Building Investing. After you've listened to these three successful Investors you'll see how much easier Apartment Building investing is compared to Single Family investing...
less risk, less time, more cash flow.
Give a careful listen to...
Apartment Expert #1: Cash Flow Mercenary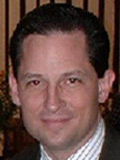 Dennis Fassett did the MBA thing, Investment Banking, Corporate Finance and all that. He was high on the corporate food chain, but that didn't give him the financial fruits of labor or personal satisfaction that he enjoyed after he discovered Real Estate Investing.

Dennis has published one book and has another two books on the way. He has a Real Estate education and training company, consults and coaches Investors and runs a private equity fund. And he owns over $3 Million in Real Estate.

Dennis is a cash flow guy - a cash flow mercenary. And that's why he loves Apartment Building Investing.
Listen in as Dennis reveals:
The quickest - and cheapest - way to become a successful Apartment Building Investor
How many units should you buy and why? The sweet spot is ___ units
Unlike single family, most apartment listings are...
Before spending a single minute looking you must answer this question
Looking at comparable sales is the wrong way to determine offer price. Here's how to determine price
Works great with Single Family, but DO NOT do this with your first Apartment Building (or ever if you can avoid it)
Don't order any inspections until you have done this
Financing - Seller financing, Private Investors, and ____________
The best day to close is _____ because _____________
Start doing this BEFORE you close

"I must admit that I was more than a little skeptical about the quality of the material, considering it cost so little. Now that I've had a chance to review it I'm mad as hell! - at the hundreds of dollars I've wasted on various different apartment investing courses that give information about how to buy apartments, but don't go into the specifics like these interviews do!

I finally have the confidence to know exactly what type, size and location to invest in. I wish this information had been put out earlier. I would have had at least one apartment building by now. What I really like is that each interview gets straight to the point. No fluff! Just good solid information and advice. Good job on putting together such great information."

Rohan Pryce
Marietta, GA


"The Apartment Interview series was quite helpful. My real estate investing is just getting started so this series emphasized several areas in which to concentrate my beginning efforts.

First is the importance of building the right team. In order to do that I must start networking and talking. Build relationships with a local bank and private investors.

Second is the type of property to look for that will maximize my cash flow.

And third - don't be afraid to practice. I will not get every deal I put in an offer on so learn what works and what doesn't. When the right property comes I will be prepared.

This series came with the transcribed interviews and "Interview Nuggets". Both were extremely helpful in that the audio portion was sometimes "breaking up". I was able to go back and read and study what I needed. All in all this series was very beneficial."

Connie Kauffman
Plano, Texas


"I had the opportunity to listen to all three speakers and there experience and business models but all agree that the market could not be better for commercial properties, apartments specifically. Of the three Scott clearly has the most experience and has created the most complete system of the three. His audio cd would be better suited for an experienced investor looking to up their game. Scott has invested in creating and implementing systems to find, tie up, perform due diligence, and perform inspections in preparation to close commercial properties.

Dennis Fassett interview was much more down to earth as he is a relatively new investor and spoke in terms easily understood by the novice. Dennis shared many pitfalls when looking to buy as well has some of his mistakes in buying apartment property. He also shared his views on what types of properties a new investor should look at and also shared his experiences in determining value and tips on evaluating property after you have tied it up. Since Dennis is involved more closely with the management of the properties as a small investor he also talked about his suggestions for perusing financing on his deals which was particularly insightful. Of the interviews for new investors his seemed the most appropriate.

Third interview was with Jim Pockross. While clearly he had been investing a long time his interview was informative yet it moved more slowly than the others. He did provide a good number of comparisons to the returns on other industries. He gave great rules of thumbs to help a novice to better assess what they should target.

The greatest tips I felt came from Dennis in regards on what a new investor should target in terms of size (20-50 units) and land contract financing in buildings that size as these size units fly under the radar of large and institutional investors. Mostly it gave me the confidence that investing in apartments is not rocket science and that anyone willing to spend the time and energy and willing to take the time to properly research the properties can successfully invest in apartments."

James Deville
Marietta, GA

Apartment Expert #2: Homeless to Multi-Millionaire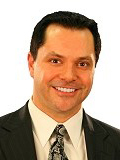 Scott Scheel at the young age of 25 was over $100,000 in debt, unemployed and homeless. His formal education ended with high school. He needed a lot of money fast and though he had no Real Estate experience, he had the naive idea of applying 'no money down' techniques from the single family market to the more lucrative Apartment market.

His first deal was a 24-unit building with $6,000 per month positive cash flow that he acquired with no money down. And he was on his way to becoming a Real Estate multi-millionaire. Over the last 10 years Scott has bought or partnered on more than 150 million dollars of properties.
Pay careful attention as Scott schools you on...
For the vast majority Apartment Investing is slow and steady. Here's how you can explode your profits
The 3 most attractive Apartment Building categories today
REO's are good but you won't find the best deals in the usual places - here's where you get them
The gold standard in commercial property is...
Due Diligence is CRITICAL, here are the four phases
Do this to dramatically increase your seller credit at closing
Not closing deals? Here's the most likely cause
Why sellers are not accepting your offer
Always use...

"I recently listened to, read and was very impressed with the information contained in the phone interviews conducted by Mr. Tim Randle. The interviews all related to Apartment Investing and included the knowledge of three, very successful, commercial apartment investors: Mr. Scott Scheel, Mr. Jim Pockross and Mr. Dennis Fassett.

What was most impressive to me was the fact that Mr. Randle would ask broad questions allowing the respondent to "fill in the blanks". Each interviewee was open and detailed in their responses, giving details and insights they use and teach their students.

Of particular value to me as an investor was when each expert highlighted some of their investment strategies. Mr. Scheel revealed three classifications of investment interest: properties acquired through lenders, properties built in 1970 or later that had fallen into disrepair due to mismanagement or lack of maintenance, and apartments providing low income housing. He also explained the best ways to get lender referrals and how to pocket up to $80,000.00 or more within weeks of closing.

From Mr. Fasset, one item of interest to me that I took away from his interview was his reply when asked what he would do differently if he were starting today. His reply, that he of course, would still purchase investment information and training and consolidate it for his own edification, but he would, this time do it differently by also finding someone that was currently investing successfully, get into their back pocket and learn from them.

Mr. Pockross revealed his focus would be on finding properties in lower and middle income areas, buying buildings in foreclosure or short sales, rehab them and rent them for even better cash flows, noting the lower the purchase price of a property, the higher the cash flow would result. I also found one of his initial value formulas was that the rent should 1.5% to 1% be of the value of the purchase price of the property, in determining the feasibility of the project.

These things and so much more! There was just too much insight to list everything.

I just wanted to let you know I appreciate the fact that you print the CD interview so I could follow along. I am in the habit of highlighting things of interest while I am reading with yellow, red and blue highlighters, depending on what I feel the importance of the information is while I am reading. I can tell you that each page and nearly every paragraph is highlighted! I found a wealth of information overall."

Norman Johnston
Hernet, CA


"The Apartment Interviews were an excellent value. Just one tip will make this guide pay for itself. It was very motivating to hear Scott speak about the potential in apartments during this perfect storm market for investors. Also, the syndication information was a great addition and is an amazing way to accelerate your apartment investing business. I will be listening to these a few times over, thanks!"

Blair K.
Seattle, WA


" The apartment interviews was very insightful. Scott Scheel's ideas on starting with a minimum of 20 units was a great starting point for me, followed by his four phases of Due Diligence, excellent overview. Jim Pockross ROI target of 15% including cash flow and debt reduction was a awesome way of looking at a apartment block. Finally, I highly recommend this for anybody who wants set-up their apartment investing as a business...very creative ideas! Thanks so much!"

Ranjit Singh
Regina, Canada

Apartment Expert #3: Real Estate Mini-Mogul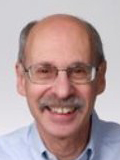 Jim Pockross excelled at school and joined the Corporate world. But like many of you, the J-O-B left him wanting more. More control, more freedom and more financial success.

Jim started investing while also carving out a career as a self-employed Insurance Broker. Over 26 years Jim has acquired 270 units... while simultaneously working his other business. Jim has also published Confessions of a Real Estate Mini-Mogul.
Here Jim confess...
This is the best - and not commonly known or sought after - Apartment Building type in today's market
You get 'next years rent and last year's expenses' from the Seller. Here's the easy way to get non-fluffed, accurate numbers
A quick metric to determine if a deal is worth your time
Why a simple positive ROI is not good enough - Wise advice on Apartment Building Investing and ROI
The 3 fears with Real Estate Investing and how to control them
Why you want your Offer to say 20% down even if you're paying all cash
There are 3 management options. Option 1 is seldom good. Option 3 is good under these conditions, otherwise Option 2 is best
The top reason to walk away from a deal
This many units means you can do this ___________ which will make your life much better

"My name is Jeff Barnes and I am from Unionville, Indiana. I am new to the real-estate venture but have years in the construction field. I am supposed to close 12/1/11 on my first house I want to flip and close another a couple of weeks after that with a partner who has some capital in land.

This partner also wants to turn some of his land/buildings into apartments so these interviews came along at just the right time. The info about apartments was very informative and detailed such as; The four phases of due diligence, and out of 20 properties that are looked at new investors produce 5-10 letters of intent and close one deal out of them. One of the biggest things that was timely was that units 20 or larger can support property management and the numbers work better towards profit.

Rent roll was another important bit of info. to check the numbers and make sure things would work out. Then the info about environmental surveys, stabilization, picking closing times so you can use rental income towards down payment. On and on it went with valuable info one can only get from another's experience."

Jeff Barnes
Unionville, IN


"Thank you for arranging the interviews of Scott Scheel, Jim Pockross, and Dennis Fassett. It was really good to hear each of their perspectives on investing in apartments. Scott Scheel's is a good example of a very sharp and bold investor who continually looks "out of the box" for deals and partnerships. I think his program would be excellent for the investor who already owns and apartment, or two and is looking to take his investing to the "next level".

Jim Pockross is a proven investor who appears to be patient. He seems to have avoided risk throughout his investment career, and now he is "reaping in the benefits". I think his strategies would benefit both the seasoned and newbie investor.

Dennis Fassett got my attention by the fact that he took such detailed notes from his first few apartment purchases, that he put together a "roadmap" for anyone looking to purchase an apartment. Although, Dennis is fairly new at this, he has definitely done his homework.

The interviews of these 3 investors really helped give me some direction. I strongly recommend listening to these 3 interviews before you make a purchase of an expensive "all inclusive" apartment buying course."

Dan Watje
Unionville, IN


"I purchased the Apartment Interviews series and was very satisfied with the content. The information was exactly what I needed. It answered about every question I had about purchasing apartment buildings. I am brand new to purchasing apartment buildings and needed to hear from people that have actually purchased buildings and explain step by step how they went through the process.

Dennis Fassett did a wonderful job explaining the process he went through purchasing his first apartment building. I now know it is best for newbies to purchase 50 apartments or less and why. This was always a question for me. Also, I learned who you need as part of your team when trying to purchase apartment building, why and their role in helping you be successful.

Jim Pockross was very interesting. I had always heard not to purchase in distressed areas however, Jim explained how low income and middle income areas are the best areas to buy apartment buildings and have the most upside potential. This was good news for me because I have always wanted to look in those areas because they were the most affordable for me but I shyed away because of what I had been told in the past.

Scott Scheel brought it all together and reinterated what the above 2 interviewees stated and clarified other areas for me. I now know to buy between 20 and 50 units because they will cashflow at this amount and the competition is less with this number of units.

Overall the interviews were exactly what I needed to move forward in my apartment investing career. Thank you REIClub for putting together such a dynamic set of tools."

Tunecia Sheffield
West Palm Beach, FL

These strategy and tactic-dense interviews from experts with solid track records will come to you in a 3-CD set... listen from your computer, your car, your portable mp3 player or wherever.

If you haven't heard my interviews before, let me assure you, they're not the typical lite-on-content, heavy-on-pitch. In fact, there's no pitch at all. They're pause and rewind, detail-dense, real-world lessons.

I carefully prepare for each interview. I probe deep on the important aspects and keep each guest focused and on track. The quality of the content is as good or better than private seminars.

But it won't cost you seminar prices.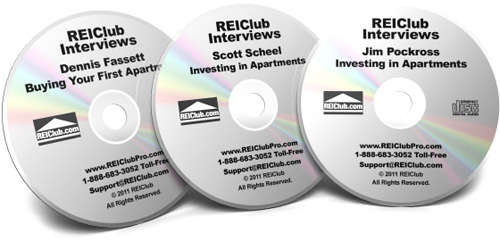 "Apartment Interviews"
100% Ironclad Money Back Guarantee

I"m so confident that you will love this powerful real estate investing information that I"m willing to bear 100% of the risk for the next 30 days. That means that you can get in now plus get all the bonuses RISK FREE and give it a shot for 30 days. If you aren"t happy for any reason simply let us know and I"ll immediately cancel your order and I"ll even let you keep all the bonuses as my way of saying thank you!




But Wait! Let Me Make This Even Easier For You!
Order Right Now And You Receive All These Extra Bonuses...
Yours Absolutely Free!
Complete Transcripts of All Apartment Interviews -
($75 Value)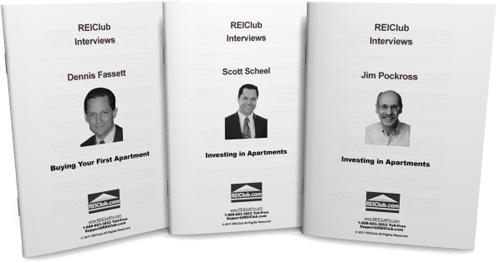 Here's a secret that's guaranteed to give you the mind of a Real Estate genius:

Some people learn best with audio. That's no secret.
Some learn best visually. That's no secret.
But the most powerful way to make something second nature, to fully integrate powerful, profit making ideas into your brain, so you can recall them on command, is to use multiple senses to digest the information..

Was there a part that wasn't quite clear...
Want the EXACT wording of a script or power persuasion phrase...
Want to jump to a part for quick review...

You'll have the transcripts to read over, scan and skip through, study and markup with notes to easily review when you need that clarification or re-introduction.

THAT'S why I went through the extra time and expense of having each interview professionally transcribed...

...because when you're done, you'll have a mind like a steel trap, full of the best money making ideas in Real Estate today!
And...
Interview Nuggets
Focus, they say, is like a laser beam. Each interview has a handful of critical points. I've pulled them out for you and had them printed separately so you can easily grasp and review them at any time.

These little cheat sheets reveal the most important focus points from each expert. Read over them before listening to the interview to prepare your attention and again after the interview to cement those important points in your memory.
And...
FREE Trial Membership in REIClub Pro
You get complete access for one full month to the deepest - and growing - Real Estate Investing library available today. REIClub Pro has over 140 multi-media trainings available on every Real Estate Investment topic imaginable. Plus a full array of forms and resources to guide you through business building and real estate transactions.

I pay your dues for this state-of-the-art wealth building University the first month where you can get a professional education that could mean tens of thousands of dollars for your business!

And if you find out you can't live without it - as so many others feel - you'll simply invest a modest $39.95 per month to keep it coming non-stop. New content is added monthly.

The first month is on me. You can cancel any time, without obligation. But I can't say that many do - this is one of the best values in Real Estate Investing available today!
And...
Commercial Syndication Report
Cherif Medawar is an enormously successful Commercial Real Estate Investor with over 20 years experience and not just in the United States but in numerous other countries. When asked: 'what would you do differently today if you were just starting out', he said without question: 'he would focus on financing deals through syndication'.
Syndication financing allows you to do more and bigger deals. It also provides you with additional profit streams. This report will tell you how you can get into this lucrative area.

Not only that, Cherif reveals a number of golden nuggets about how to succeed big in commercial investing...
without experience,
without money,
with little risk.

This is an eye-opening, must-read report that can dramatically change your future.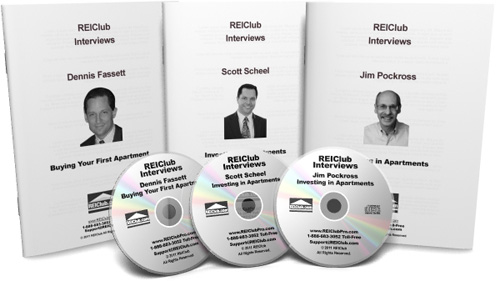 "Apartment Interviews"

Good Investing,




P.S. We reserve the right to change or remove this offer at any time. Some 3 CD sets have sold previously at $97. Please note this is the lowest price at which this offer has ever been available and we make no promises this price will be available the next time you return.
Yes, I Want These Interviews Now

"The apartment interviews provide valuable information to invest in apartments. If you are just starting out as I am, these interviews give you valuable information to get started. What to look for, when to close, members you should add to your team are just a couple of things that are a part of the interview series.

Dennis Fassett is one of the interviews. He provides information on how to analyze the property, how many units you should look for when starting out. He also mentions that you need to do your due diligence before making an offer. Knowing your market is one aspect to get a better understanding how much to offer as well. He also tells you when to close on the property.

Jim Pockross gives insight as to what type of properties you should look out for. He prefers a 1-1.5 percent of rent to offer price as a starting point to get started. He also advises to protect your assets as well. He prefers to put an LLC to each property to protect his assets from lawsuits. He also tells where to invest like low to middle income housing.

Scott Scheel is the last interview of the pack. He says some of the same things as the other two such as due diligence. He stresses to look at Net Operation Income (NOI) when looking at apartments. He also mentions closing early in the month to get credits of rent rolls and security deposits. His most stressed point is to have a commercial real estate attorney present at closing to protect yourself.

This series gives you valuable information and for what I paid for it, it is well worth the investment."

Benjamin Dangel
Sioux Falls, SD


"These interviews provide some great insight and lessons learned, based on personal experiences outlined during the interviews. For example, Mr Pockross suggests focusing on purchasing apartment buildings in less well-off neighborhoods for bigger cashflow opportunities and warns about running your own numbers, versus relying on the bank's. Mr Scheel talks about how to use other people's money to invest in commercial real estate (which he began doing while severely in debt), and his due diligence process. Mr Fassett speaks to focusing on the process, getting an experienced mentor, and learning from other's mistakes to make buying that first apartment building easier than you think it is.

The fact that the product includes both audio and written accounts - and notes! - just makes it easier to digest and refer to."

Chris Van Dyke
Fitchburg, WI


"The interviews were very informative. I ranked the articles in the order they are reviewed below from my perspective as a new investor with high ambition and short term goals involving apartments:

- Dennis Fassett's interview was a good perspective for me as a fellow professional who invests in my free time, I could relate to Dennis very well. He had some great tips for a beginner investor. His first deal was fresh on his mind, so I felt like his content related best to me.

- Scott Scheel's interview was great! I loved his energy and ambition level. Many of the basics of apartment investing came natural to him. I believe I can put some of his acquisition strategies to use right away.

- Jim Pockross was the laid back of the bunch. He offered a perspective on the power of changing your life with one acquisition and the possible efficiencies and cost gain by self-managing that single asset.
v The format of the interviews was very helpful.

- The audio CD allowed me to maximize my time commuting and learning.

- The script offered a great reference to highlight key points, important to me.

- The Interview Nuggets sheet offered a quick way for me double check the completeness of my notes and highlighting and is a great quick reference to the content without having to listen to the entire CD or flip through the script.

The delivery and quality was good for the fair price. There were a few audio interruptions in one of the audios, but no big deal. The moderator, Tim, is a little dry, but I don't mind and I couldn't do much better. I'm not sure if the questions were scripted or rehearsed, but either way his questions flowed well and were geared towards pulling good information out. Thanks REIClub and keep em coming! "

Patrick Smith
Lusby, MD


"I must start off my review by saying this collection of interviews by active and seasoned investors was excellent. Not only in how the quality of the audios were done but truly the content in the interviews. Each investor brought their own story and experiences with them so that by the time I was done listening to them I felt like I got an opportunity to sharpen the saw of my education. Excellent information in all three interviews makes it easier for me to finally begin my investing career. I've spent the last couple years getting educated and reading books and I feel like getting this kind of content from people doing what I want to do is a great push forward to begin. In the interviews I got to confirm a lot of what I've been learning about today's apartment investing market and what to avoid as potential pitfalls. I will be taking action on the advice given and be more equipped to go after the kinds of properties I want. Thanks again REIClub for making these audios and transcripts available! Happy Investing!"

Jon WIlliams
Citrus Heights, CA